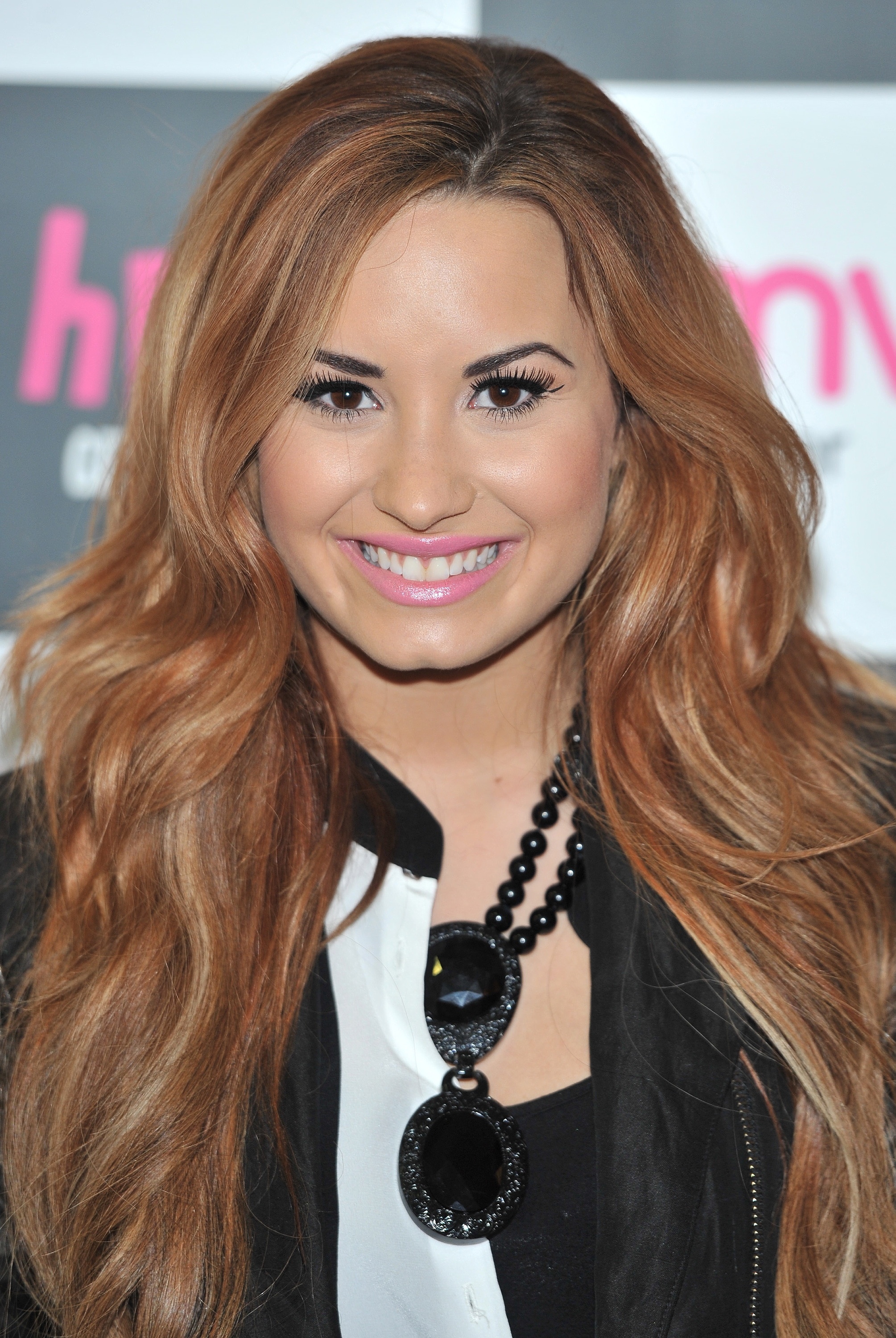 Demi Lovato came out a
winner
at the January 8, 2014 People's Choice Awards.
The departing "X Factor" judge won awards for Favorite Female Artist, and Favorite Music Fan Following (Lovatics).
This morning, Lovato thanked her fans for voting for her. As she
tweeted
, "I'M.
SO. EXCITED!!!!!!!!!!!!! Thank you guys SOOOOOOOO MUCH!!!!!! #FavoriteFemaleArtist #FavoriteMusicFanFollowing #ILOVEMYLOVATICS!!!!!"
She also reminded everyone that these awards were a reflection of the dedication of her fans. As she
tweeted
, "Btw - the #FavoriteMusicFanFollowing isn't even my award.... It's YOURS!!!!!! Thank you for voting so hard!!!!! #HELLYA2014"
It's not surprising that Lovato would win these fan-based awards. In addition to sharing her wonderful music, the "Heart Attack" singer has endeared herself by her continued willingness to be open and vulnerable with her fans.
Whether it's writing an
inspirational book
, or giving an
empowering speech
with Selena Gomez at a rehab center, Lovato has continued to give back. Having been through intense personal struggles over the years, the "Skyscraper" singer has continued to offer hope to fans who may be going through similar struggles.
Currently, Lovato is
taking some time off
before her upcoming "Neon Lights" tour, a decision that has upset a few fans. This morning, she decided to clear the air, and to explain why she did not attend last night's
People's Choice Awards
.
As she
tweeted
, "D-mn... Just hopped online to check twitter and some 'fans' are being really mean :(...I'm not a the PCA's because as I have stated before, I'm taking as much time off this month as possible...I haven't taken a substantial amount of time off in a long time and now I am. Thank you for those who voted and understand why I am away."
After a busy season on "X Factor," it's understandable that she would want to rest up before her tour. Lovato also knows that her real fans would understand her decision to take time off. As she
tweeted
,
"And then there are my LOVATICS!!! THEY are the BEST fans an artist could ever ask for.... I LOVE YOU!!!"
Congratulations to Demi Lovato on her two People's Choice Awards. She is so far my favorite,talented,best youngest singer.. I think you should all try get her songs to listen and you wouldnt be surprised she won those awards.